Note: I will only do a break down of the NFC Championship this week since I already wrote an article on what I believe will happen in the AFC Championship. Tom Brady is Losing To The Jaguars This Weekend Here Is Why
Fresh off of a classic Divisional NFC Playoff weekend, we are left with the #1 and #2 seeds. The Minnesota Vikings who scored on a walk-off TD in the last seconds to oust the New Orleans Saints, (in probably the best playoff game I have ever seen), to the Philadelphia Eagles edging out the reigning NFC champions in the waning seconds in a raucous atmosphere in Philly. Three out of the last four teams in the playoffs have top-5 defenses, and yet none of those three teams has an elite quarterback. Carson Wentz went out about a month ago with a season-ending injury, and the Vikings are riding the hot hand of Case Keenum. This game will not be seen as a great quarterback performance. It will be a tough and "drag 'em out" type of game.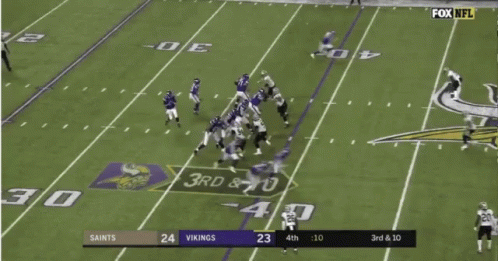 Defense, Defense, Defense
Defensive Coordinator of the Eagles Jim Schwartz has helped muster up a dominating defense. This season, the Eagles have the 4th ranked defense, along with a stingy 2nd ranked rush defense. Since November 5th, the Eagles have been suffocating on defense in the City of Philadelphia. They have not allowed more than 10 points in the "City of Brotherly Love" since the game against the Denver Broncos in which they allowed over 20 points. Philadelphia is a hard place to play, with the cold weather and loud and obnoxious fans, it is not a fun place to play if you are an opposing team.
Minnesota Viking head coach Mike Zimmer has put together the best defensive unit in the entire NFL. The Vikings boast the top-ranked overall defense as well as the best run stopping defense in the league. Xavier Rhodes, Anthony Barr, and Eric Kendricks highlight the stars of this defense. This defense is an absolute nightmare for offensive coordinators around the league.
Quarterback Battle
Offensively it will be the duel between Philadelphia's Nick Foles vs. Minnesota's Case Keenum. Nick Foles is in for a tough matchup, the Vikings have only allowed 13 passing touchdowns all season (league-best). Foles passed for 246 yards last week (vs. Atl) and ran for a touchdown, but Atlanta does not have a good secondary. Case Keenum might be the most underrated quarterback in the NFL right now. This season he totaled 3,775 yards, passed for 23 touchdowns and only threw 8 interceptions, with a completion percentage of 67.2. He isn't an elite quarterback by any stretch as of right now, but the kid can play. In this match-up, the Vikings clearly have the edge when it comes to quarterbacks.
Key Matchup
Xavier Rhodes vs Alshon Jeffrey. Jeffrey who has been the Eagles number 1 receiver will be going against his old nemesis in Xavier Rhodes. In last years matchup, Woods completely shut down Jeffrey:
Alshon Jeffery, who led all PHI WRs in receiving yds was shut ⬇️⬇️⬇️ by Xavier Rhodes in 2016.

Just 4 rec on 10 targets for 62 yds and an INT… in TWO games. #RhodesClosed #NextGenStats

— James Koh (@JamesDKoh) January 19, 2018
Will Nick Foles be able to find his favorite receiver or will he go to his favorite target Zach Ertz? Against tight ends, the Vikings are (you guessed it!) best in the NFL, allowing only 37 yards per game. Nick Foles is going to have to play out of his mind Sunday night.
Prediction
Contrary to what many think will be a good game, I don't think Philadelphia matches up well with Minnesota at all. Just like I said before the Pittsburgh and Jacksonville game, the Vikings strengths are all the Eagles weaknesses. Nick Foles is not a great passer, the Vikings have the best pass defense in the league. Alshon Jeffrey is a good number 1 receiver, Xavier Rhodes shut him down last year. The one glaring weakness of the Eagles defense is the 17th ranked pass defense, Case Keenum has been lighting it up as of late. Tomorrow night we might be talking about Case Keenum being the next star of the league. Barring an epic collapse, I would be shocked if Minnesota loses this game. I am picking Vikings- 21 Eagles-12