Earlier this week, I said I would take Chris Paul over Steph Curry. I received the ire from some of my friends on social media.
"Chris Paul chokes!"
"CP3 disappears in the playoffs"
"CP3 is Andy Reid in the playoffs hahahahaha"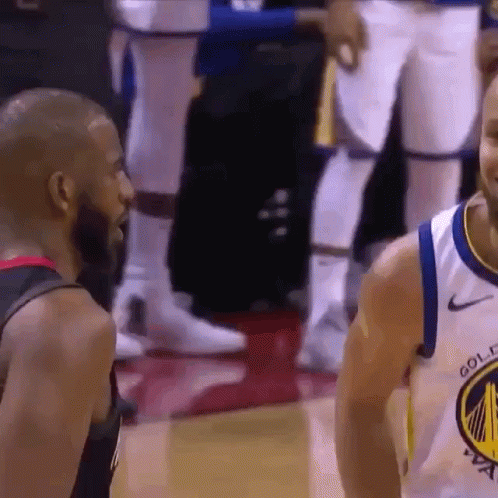 By adding Chris Paul to the Rockets this year, they had the best record in the Western Conference with 10 more wins then they had last year. CP3 and the Houston Rockets are bullying the reigning world champions. The Warriors are shooting better, playing solid defense, but why aren't they dominating?
The Rockets are in their heads. Kevin Durant is all of a sudden playing like he is Russell Westbrook (not in a good way). The TNT cameras caught an excellent shot of Steve Kerr yelling at KD to "Pass the ball!!". A team known for being a pass-centric team is starting to struggle with it's identity. KD was trying to play hero ball, and the Warriors suffered because of it.
Chris Paul is just shimmying on them right now. His stat sheet will not blow you away, but Paul's defense and court vision is what makes him so great. This Houston team has just been better late in games. They are tough, they are physical, and they will punch you in the mouth. In this series, the Warriors knees keep buckling. CP3 and the Rockets have found the glass jaw of Warriors.
Paul is making key stops at the end of games and making the plays that count. If LeBron James in the East wasn't averaging 40 points a game, Chris Paul would be the league playoffs MVP.
Even when the Rockets "so-called" MVP James Harden went 0-11 from 3pt, Houston was still able to overcome. The veteran presence of CP3 is the "X-factor".
At the end of the game, Chris Paul aggravated his hamstring. He will not be playing tonight in game 6. A huge relief for Warriors fans. Otherwise, this series could of likely ended tonight. I am hoping to see Chris Paul back for an epic game 7, to pull off one of the biggest upsets in NBA history.